Regular price
Sale price
$13.99
Unit price
per
Sale
Sold out
Cololight Wall-Mounted Kit compatible with the Hexagon PLUS and PRO models is designed for secure wall mountings with either screws or Nano Tape. This simple-to-assemble setup prevents the lights from falling apart, and requires no additional tools. 10 pieces are included.
View full details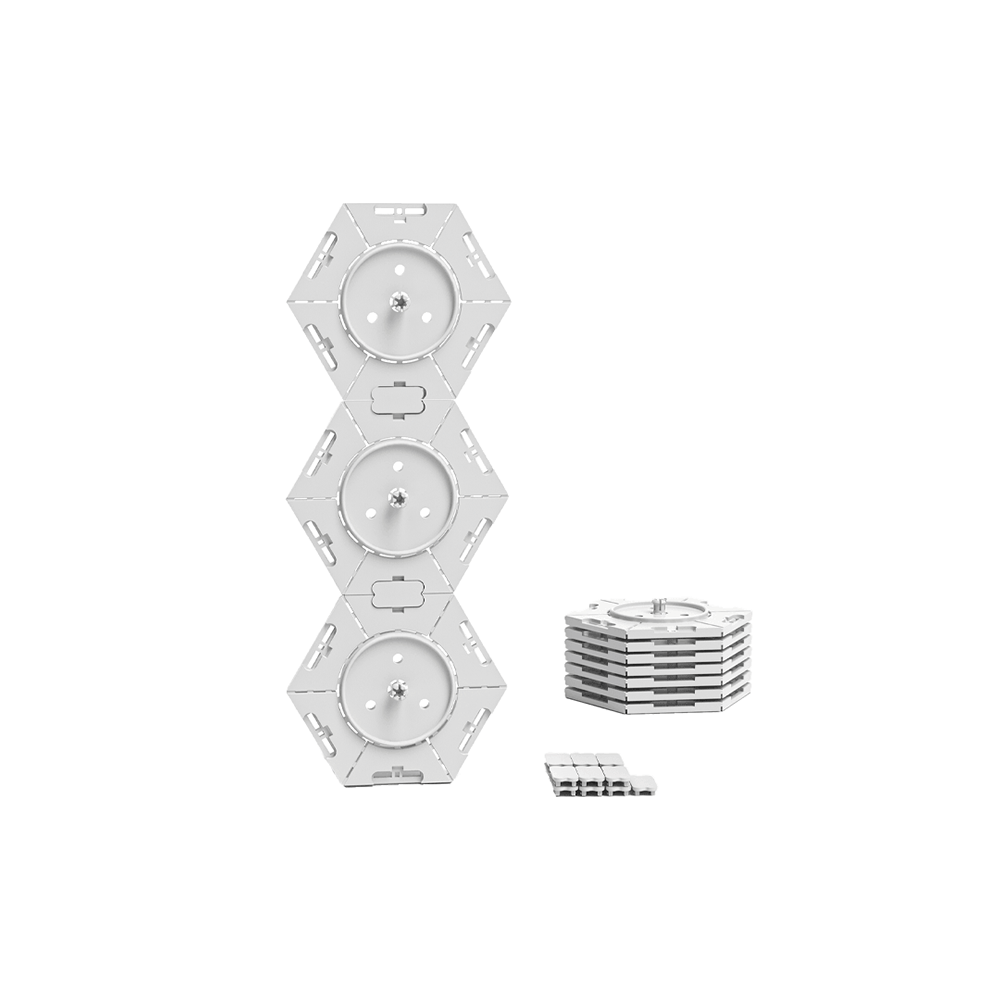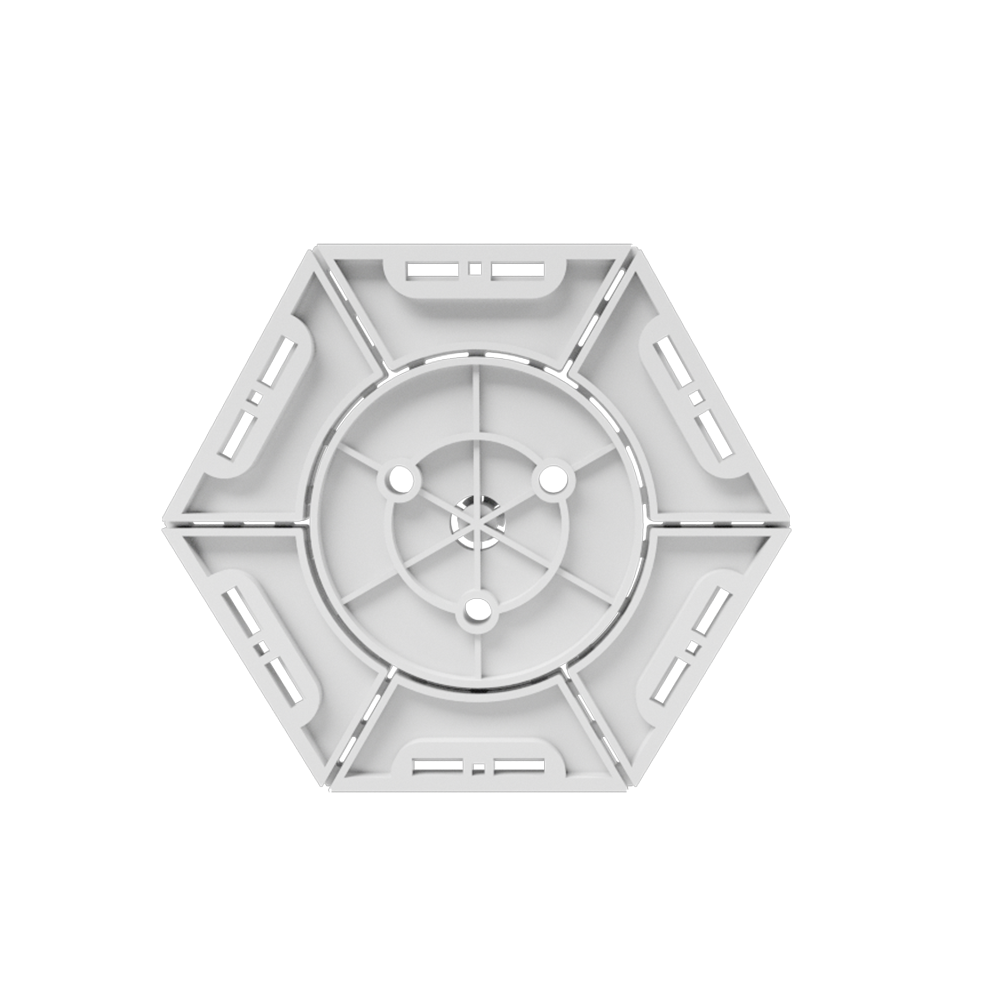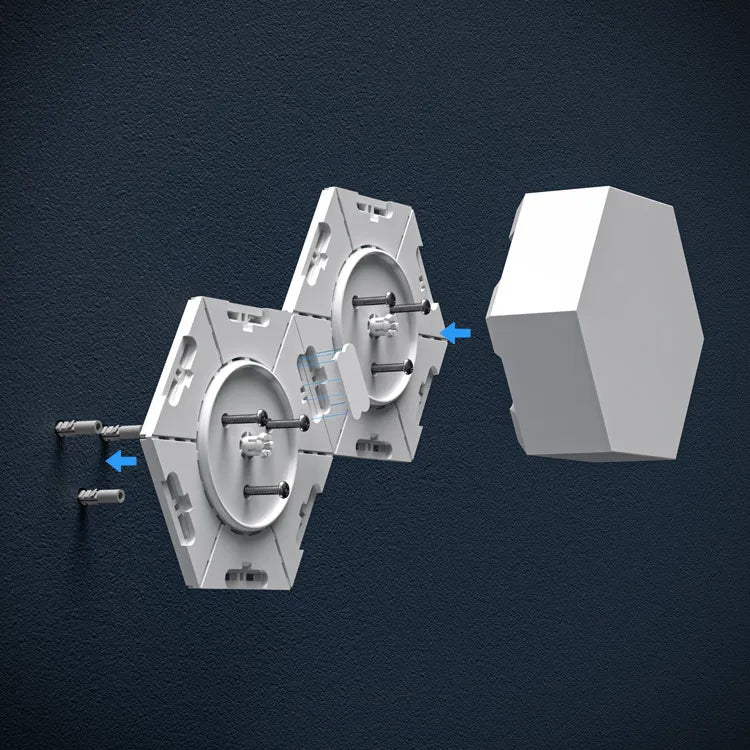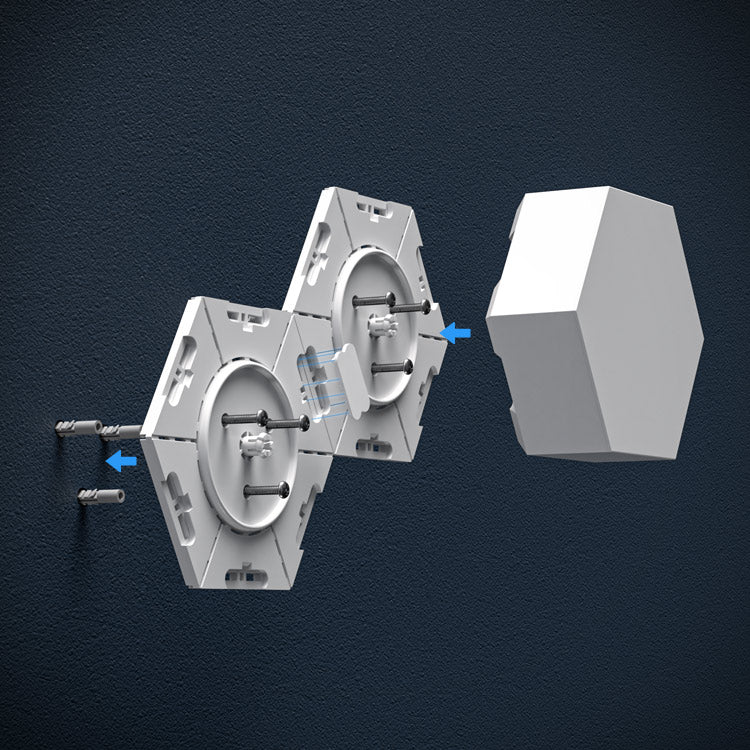 Nail installation
First, secure the back plate to the wall by inserting screws or nails into the pre-drilled holes on the back plate.
Next, utilize butterfly buckles to connect and secure the adjacent back panels.
Finally, fasten the quantum light by attaching it to the middle mounting post.
Button label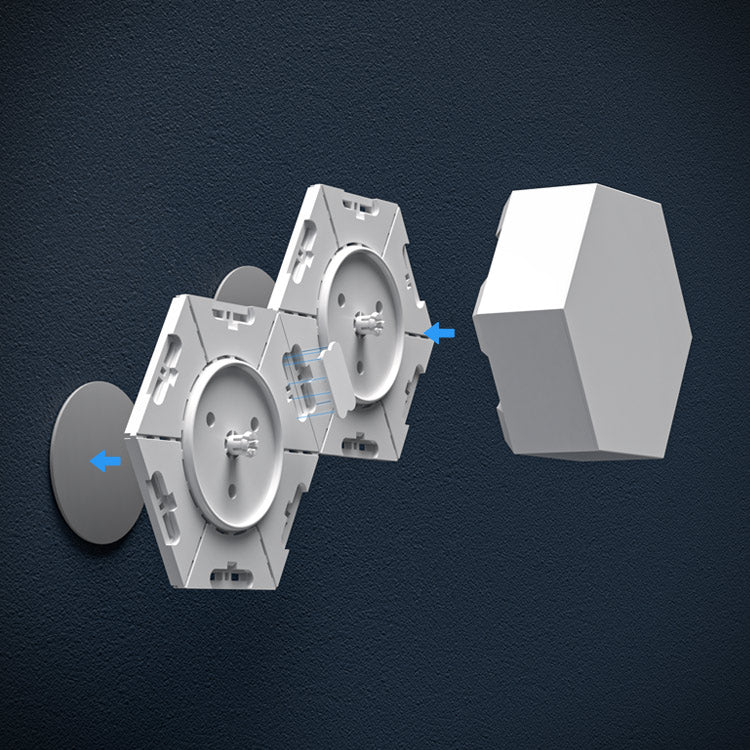 Tape installation
Additionally, you can also use the provided nano double-sided tape for adhesive purposes.
When using the nano double-sided adhesive, make sure to apply firm pressure for 30 seconds after sticking it to the wall. Allow at least 24 hours to pass before attaching the light block.
Button label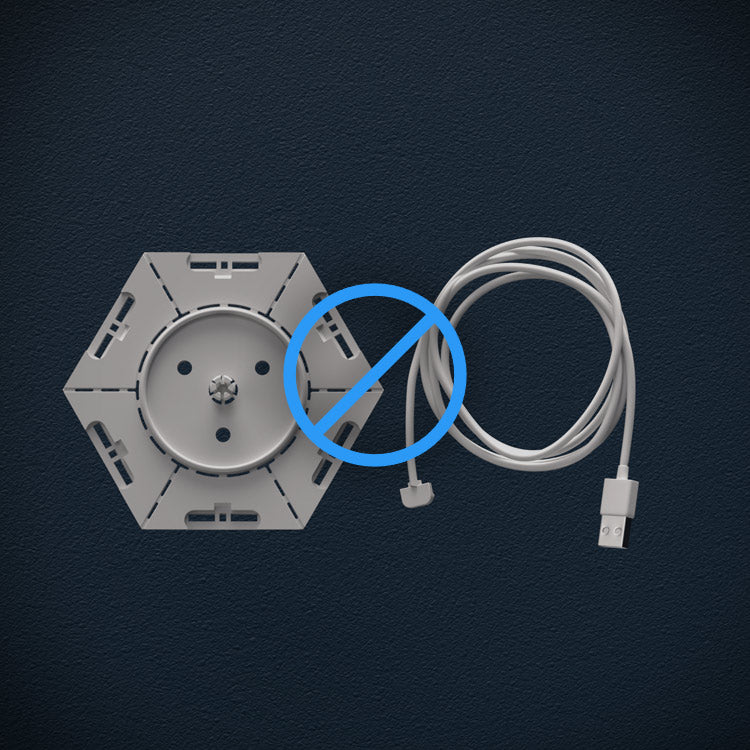 note
When using the wall kit panel, you can not install the auxiliary cable and the wall kit panel on the same light panel. It is recommended to install it on the light panel where the controller is located.
Button label