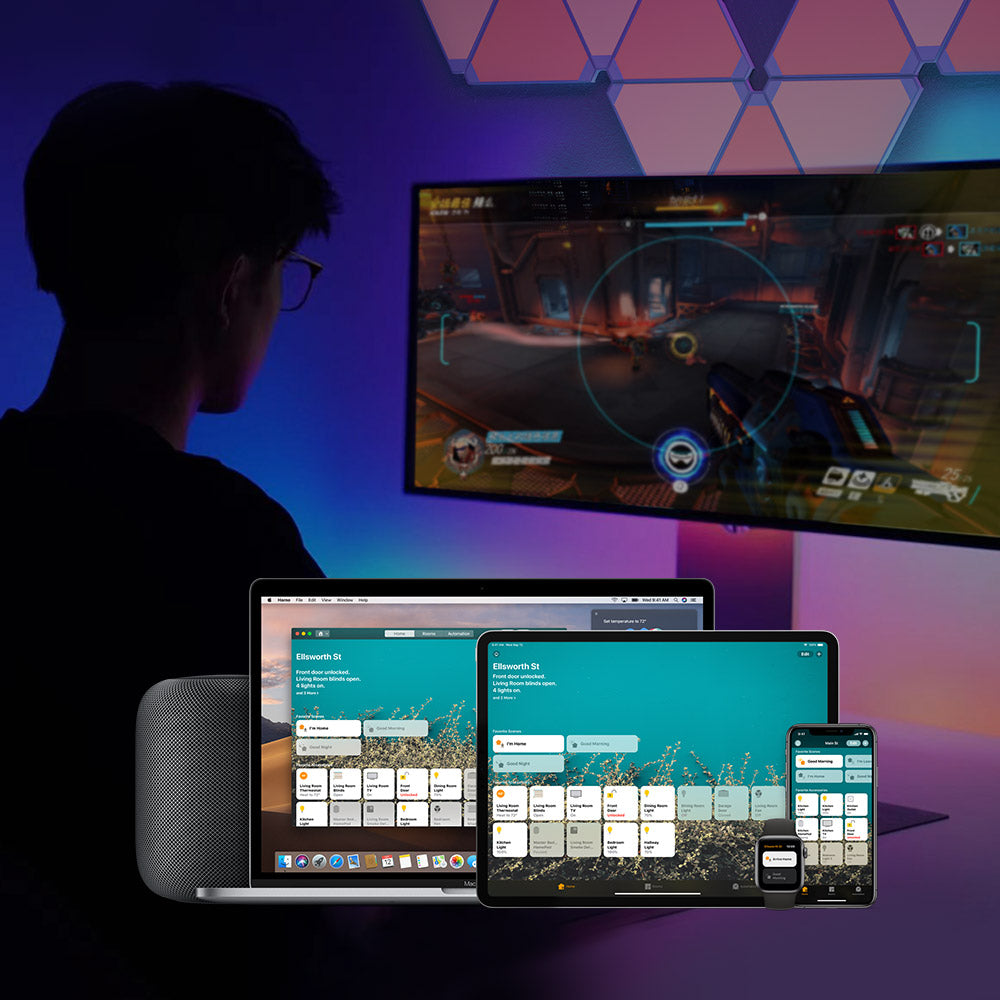 Upgrade Your Gaming Experience
Control your Cololight products with Apple HomeKit using voice commands or the Home app on your Apple devices. Siri enables you to turn on/off Cololight, adjust brightness, and change colors to match your gaming setup. Create custom scenes for different game types.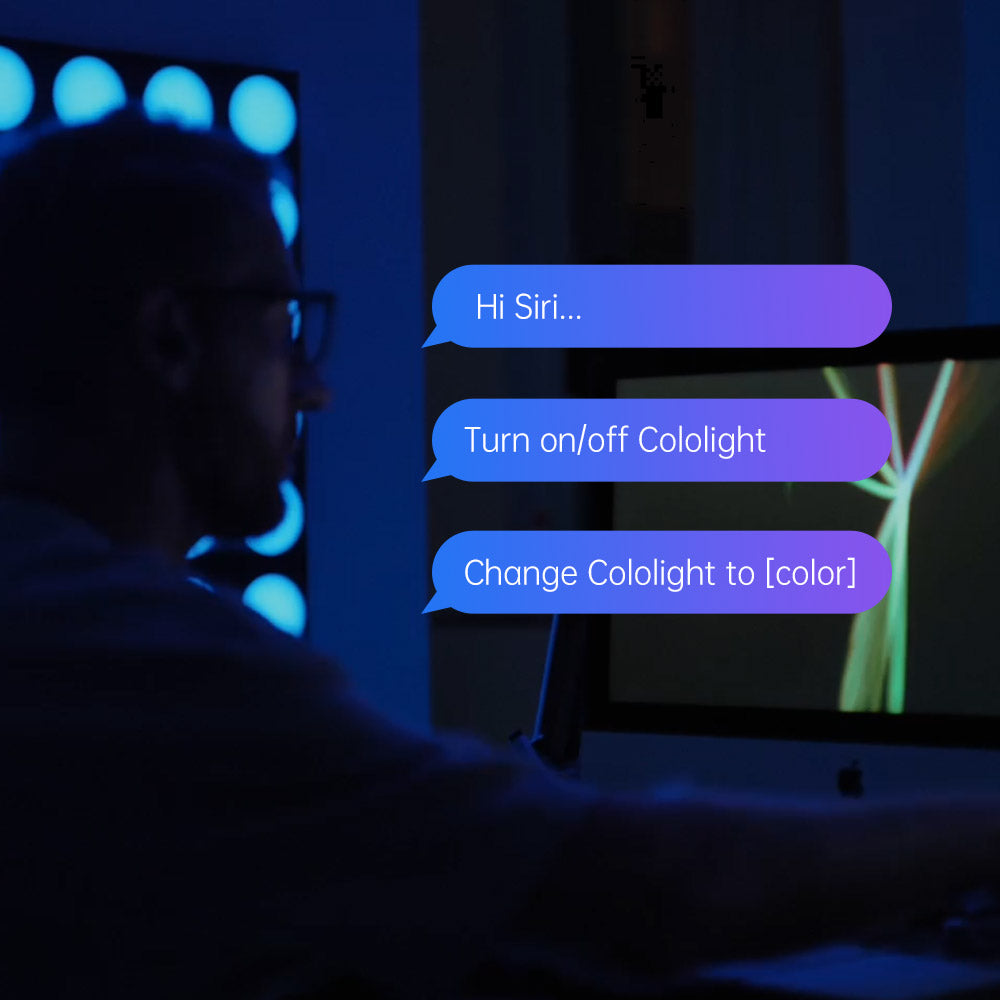 Light Up Your Home with Voice Commands
Just start with "Hi Siri..."
"Turn on/off Cololight"
"Set Cololight brightness to [percentage] percent."
"Change Cololight to [color]"