Cololight Desktop
Device Supported: Pro/Plus/Strip/Mix/Triangle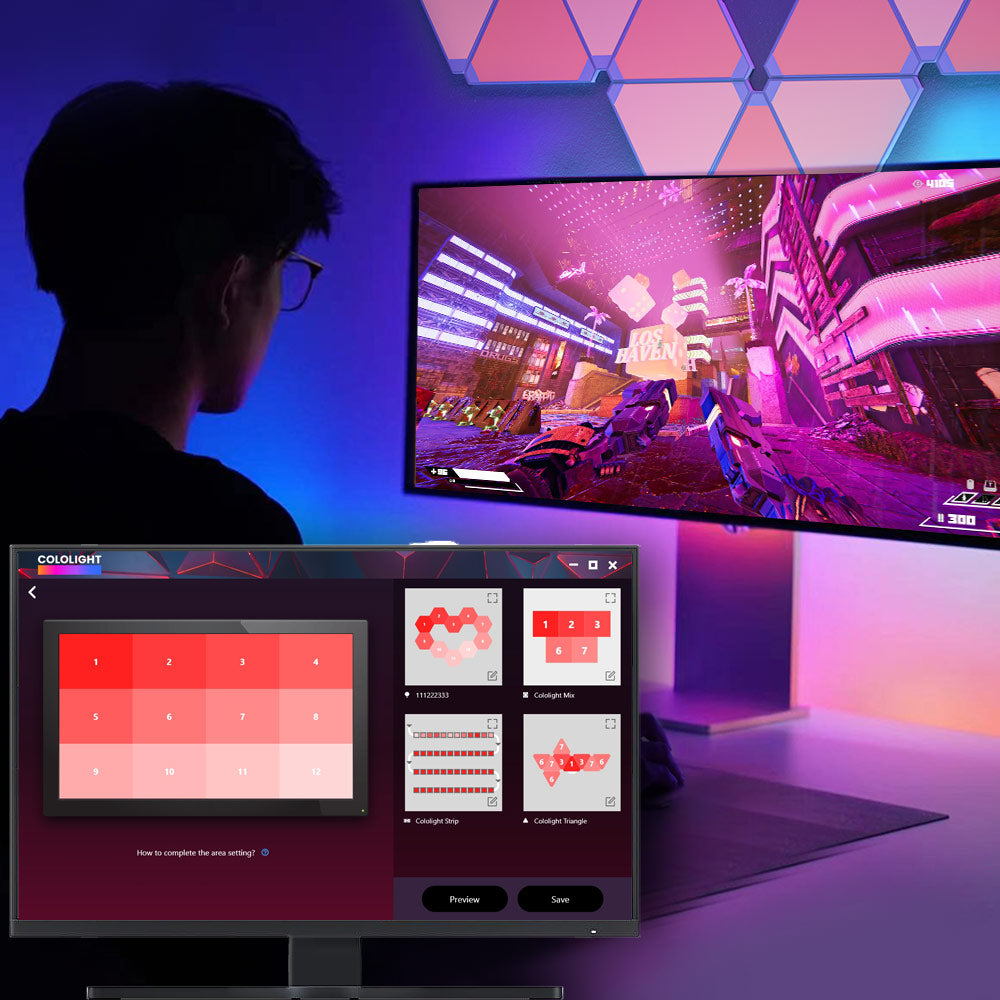 Screen Mirror
Sync Cololight lights with dynamic visuals, instantly responding to your screen. Watch dominant screen colors seamlessly blend, immersing you in a deeper gaming experience.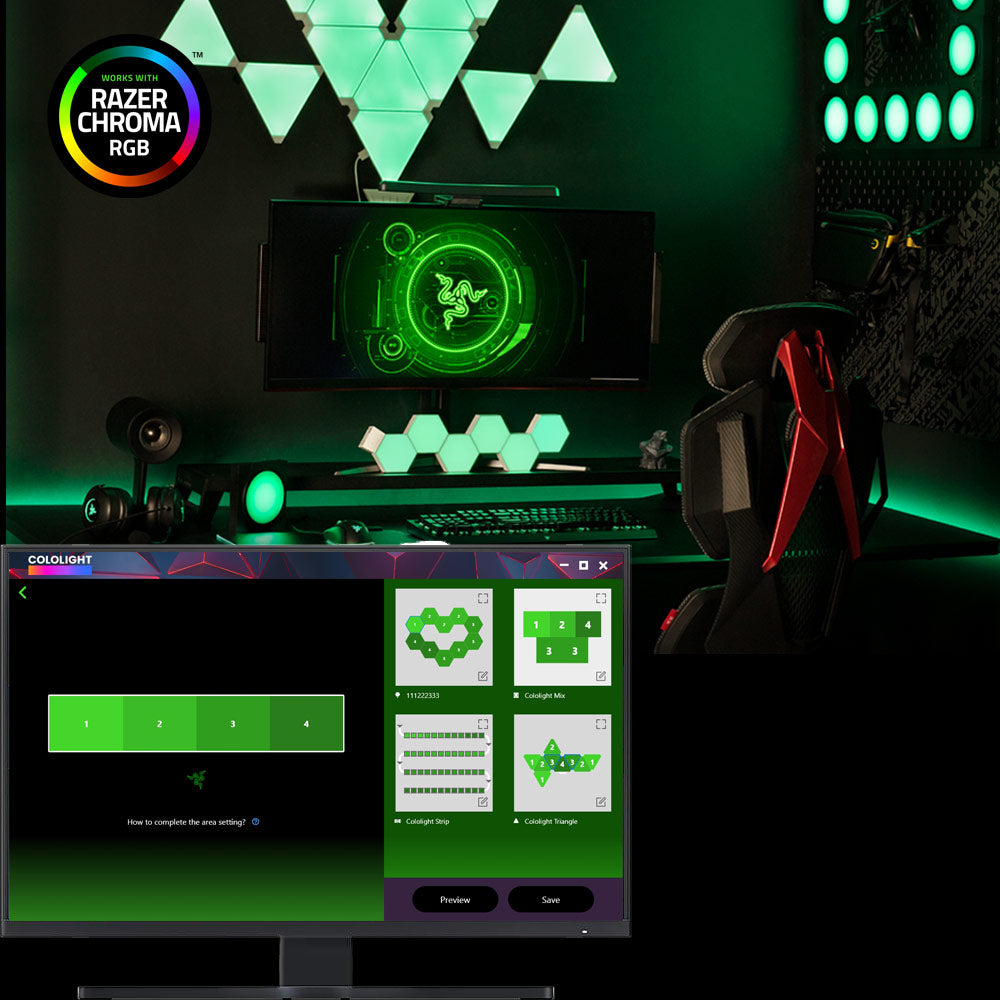 Razer Chroma Connect Integration
Synchronize captivating color effects across your Cololight and Razer devices as your game! Select from flowing color animations, ambient screen mirroring, or real-time reactions to in-game events.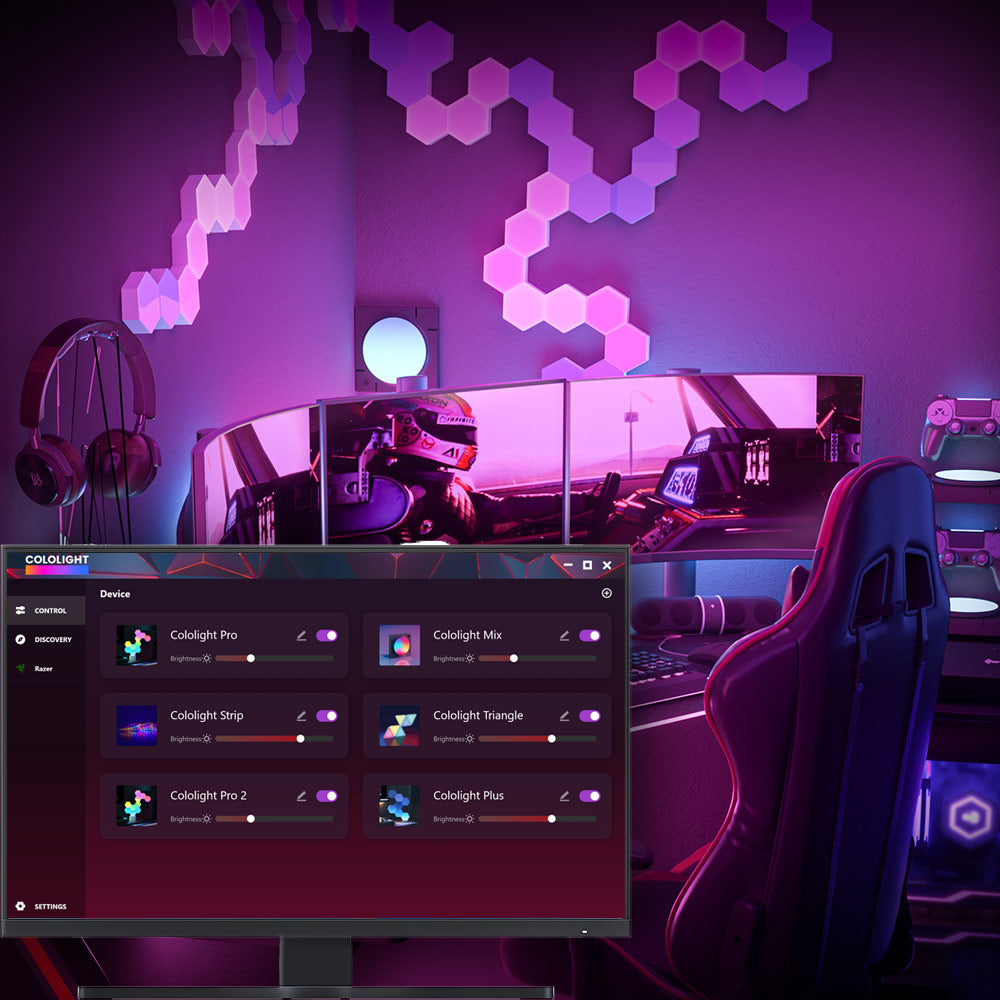 Personalized control for multiple devices
Enjoy the same versatility as the mobile app, now even more efficient on a larger screen. Unleash your creativity by crafting and discovering new scenes, all while managing your devices effortlessly.