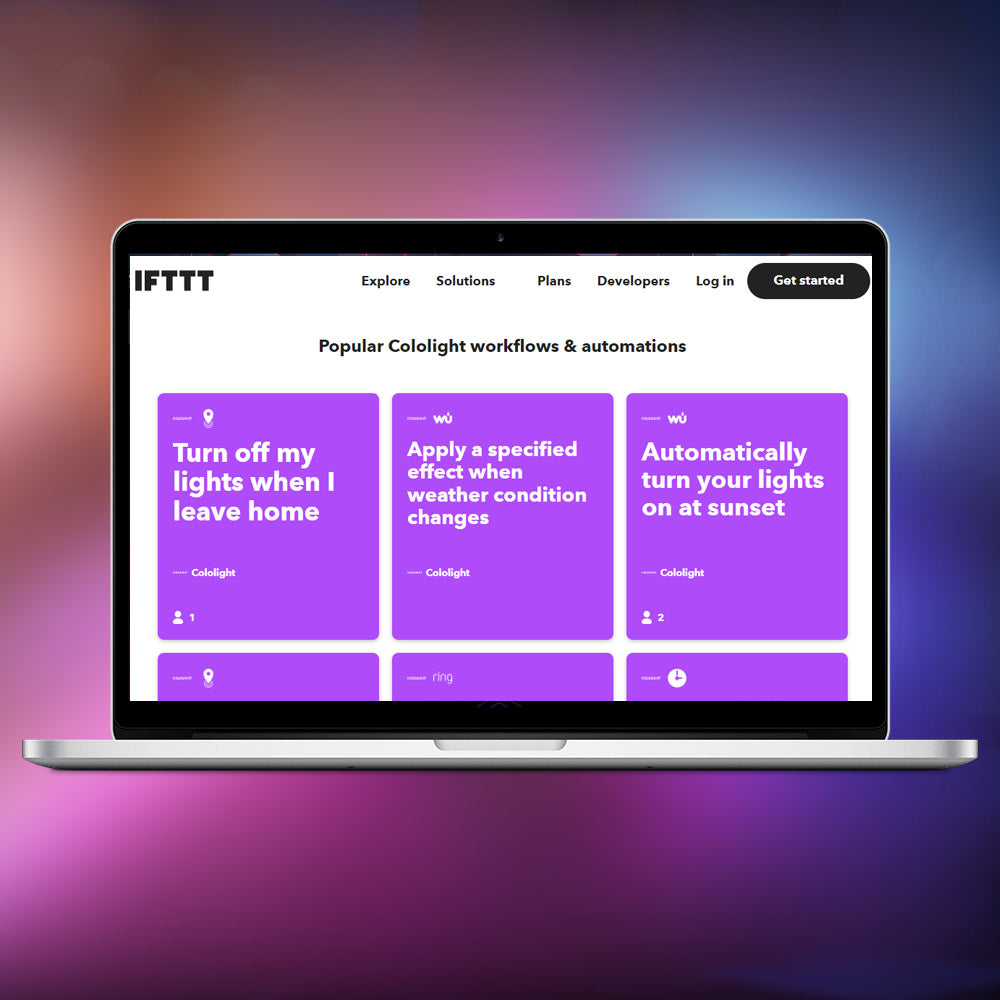 Upgrade your home automation
You can use Cololight service to connect to 700+ services in IFTTT and create more useful applets! Now we have released 13 applets.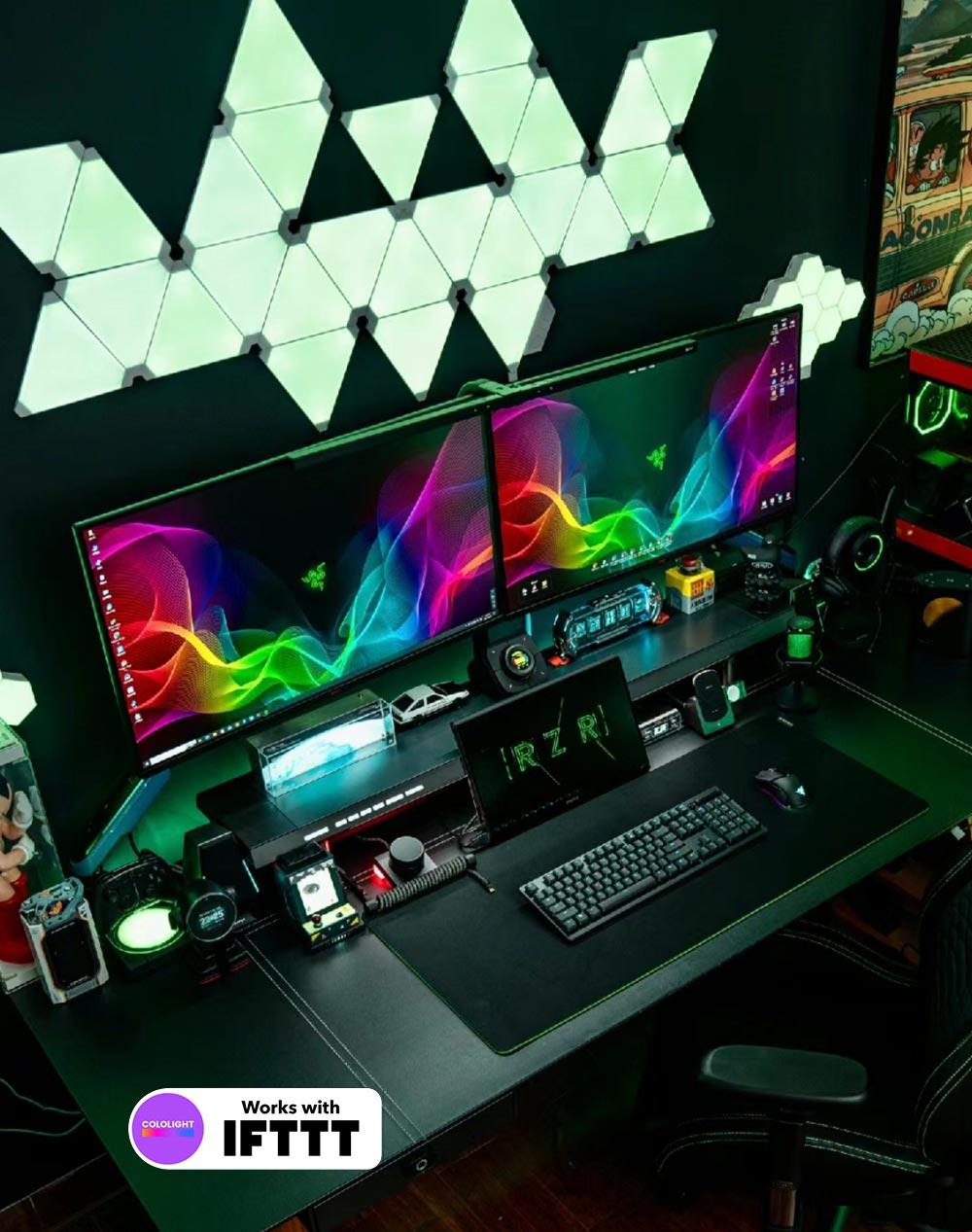 What IFTTT × Cololight can do
Automatic on/off based on your location, eliminating the need to manually turn the lights on or off.
Dynamic lighting effects based on the weather, create a personalized and mood-appropriate atmosphere.
Unified control with your mobile device's desktop widget and IFTTT DO button, allowing for easy one-click control of your devices directly from your home screen.
Special notification features, such as light blinking reminders for alarms, doorbells, and important app notifications, make it the perfect choice for immersive gaming or music experiences while keeping you updated on important messages.
Much more, waiting for you to explore…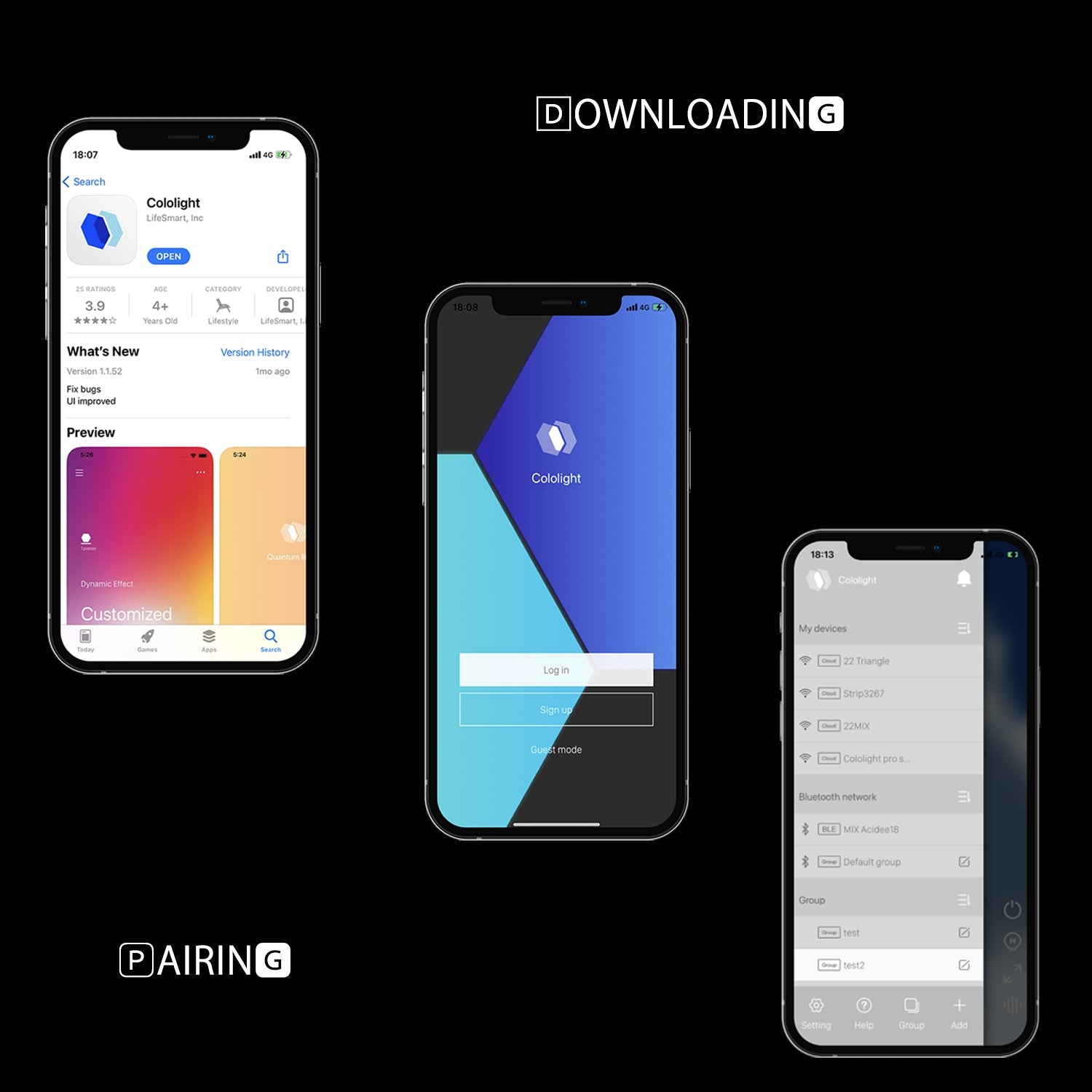 Click "Finish" and enjoy your applet!
1.Download the Cololight App on your phone, register and log in to your Cololight account
2.Pairing your Cololight device with the Cololight app and make sure all the devices are online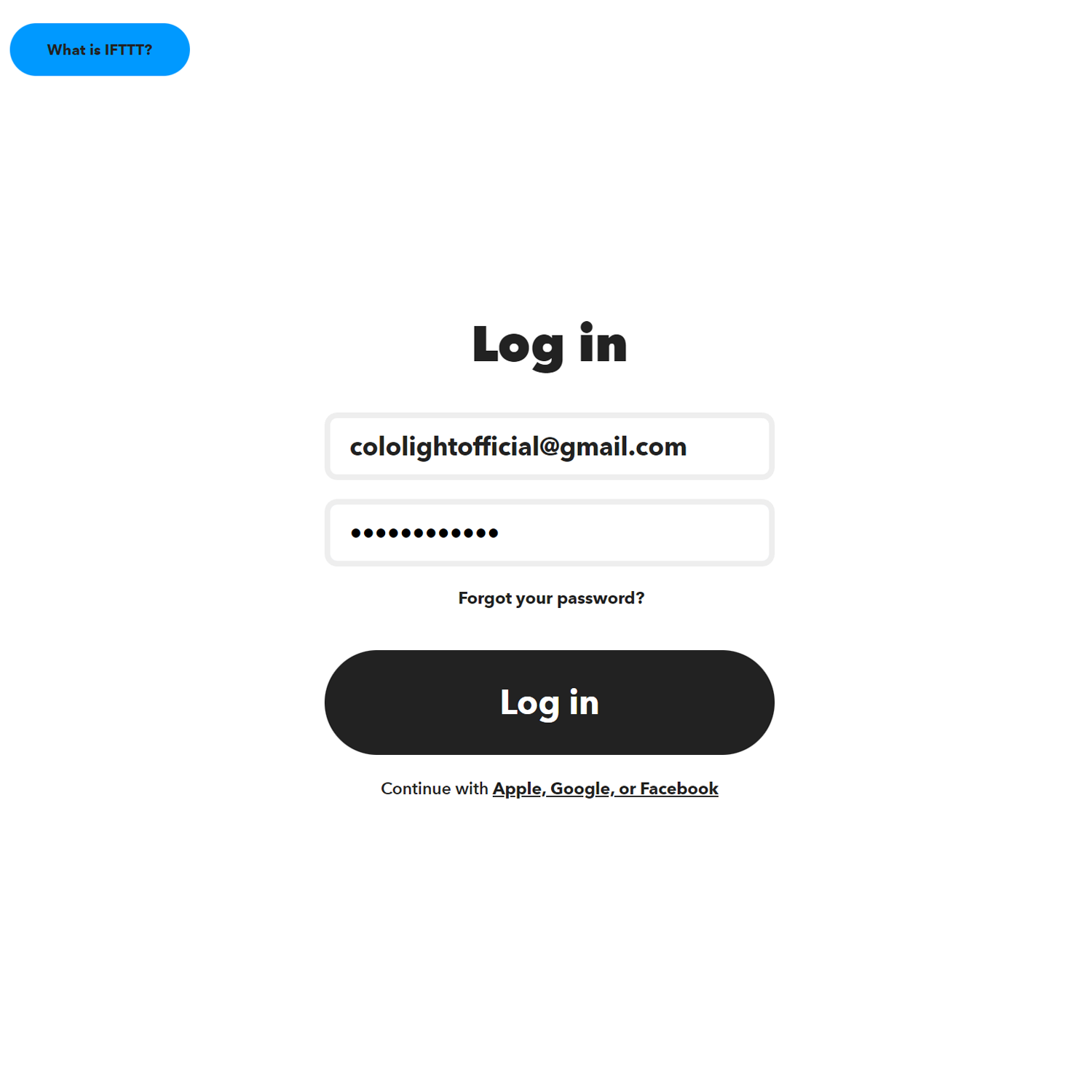 Log & Explore
· Register and Log in to ifttt.com or the IFTTT app
· Search for "Cololight" in the search box of the explore page or click ifttt.com/cololight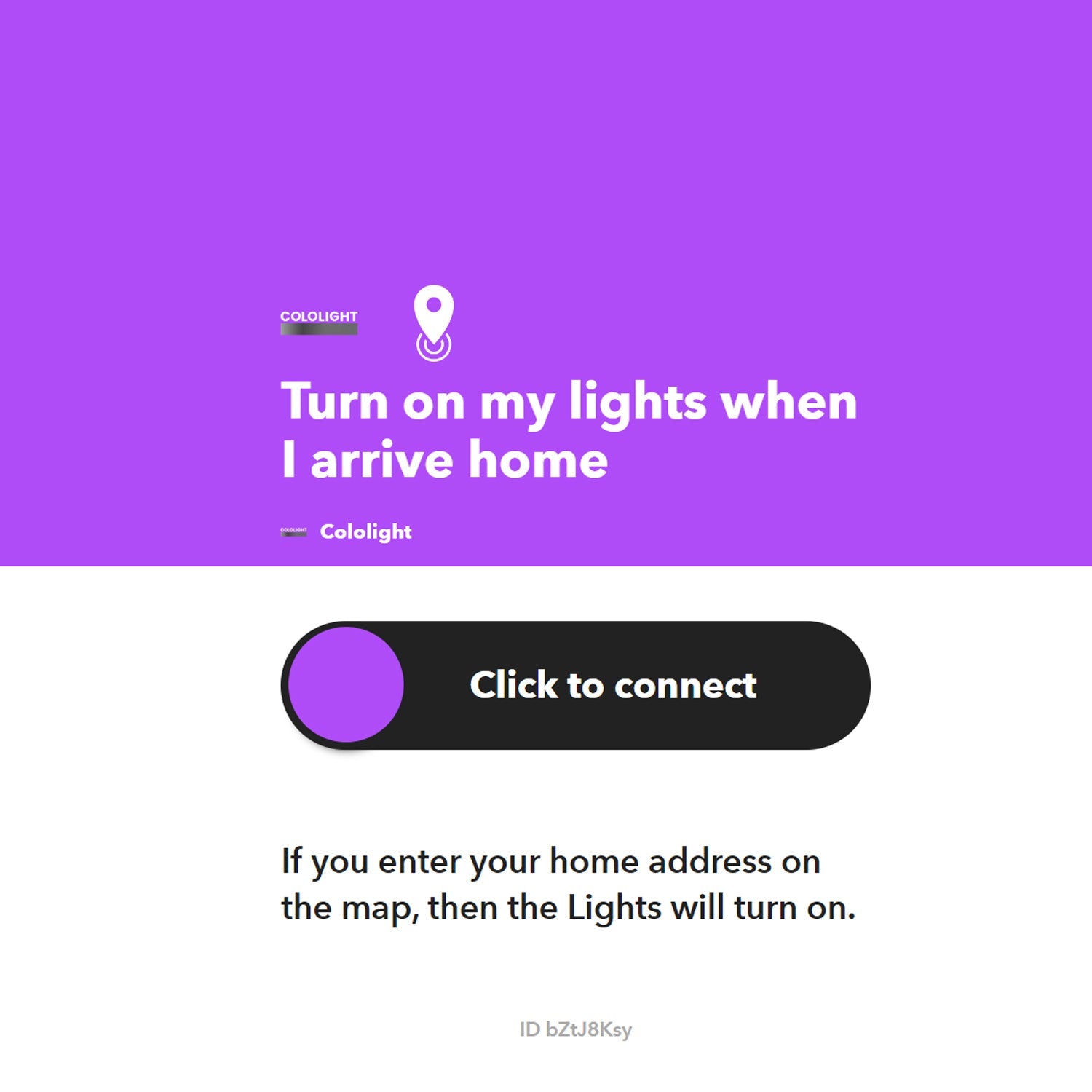 Last Step
·Connectapplets of Cololight service you like, and enjoy it!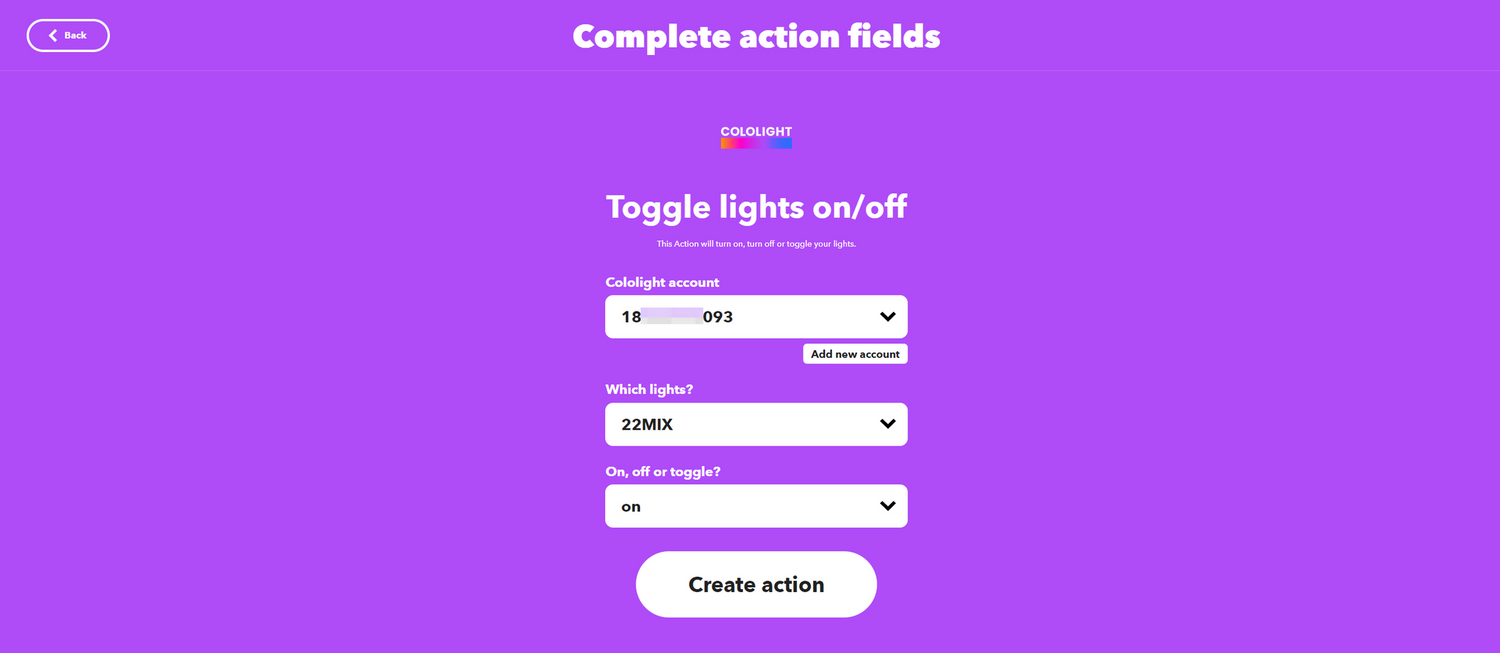 SelectCololight as your applet's trigger, query, or action, and configure it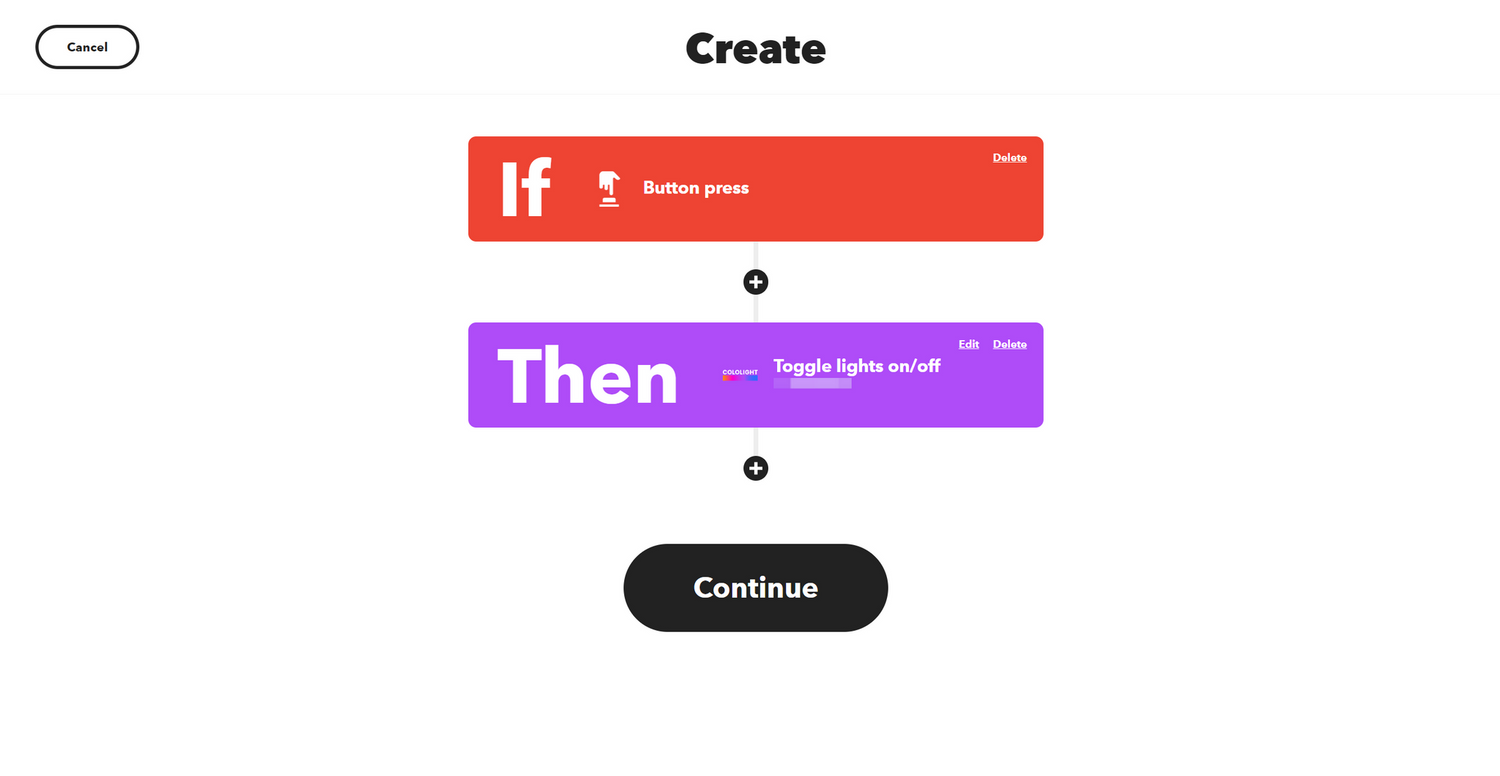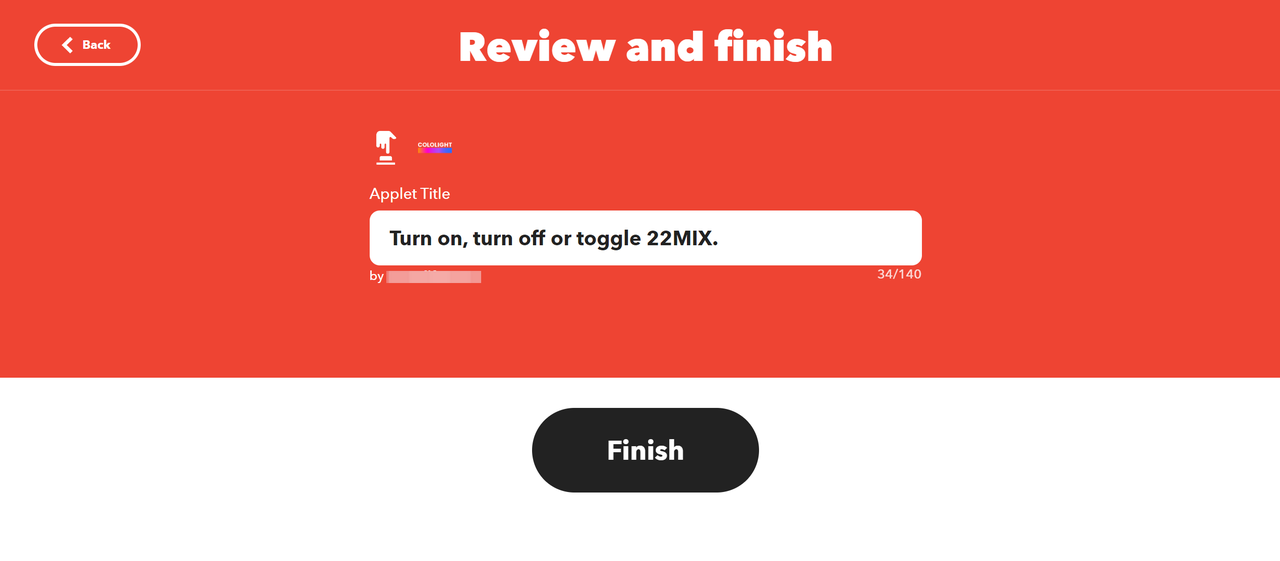 Click "Finish" and enjoy your applet!