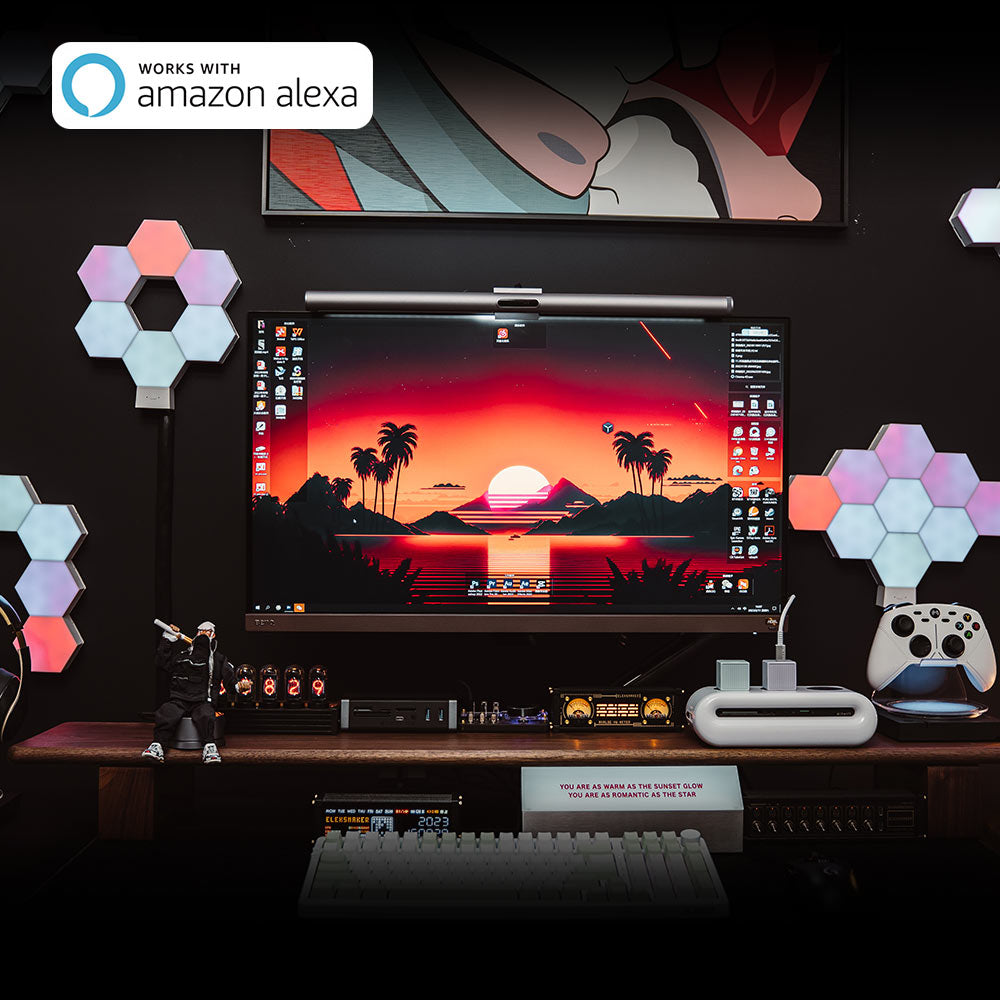 Elevate your gaming experience with smart features
With Cololight LED products connected to Amazon Alexa, you can easily control your smart home products with the Alexa app or voice assistant. Smart color-changing lights that work with Amazon Alexa Voice Commands allow you to create timers and routines to automate your lighting.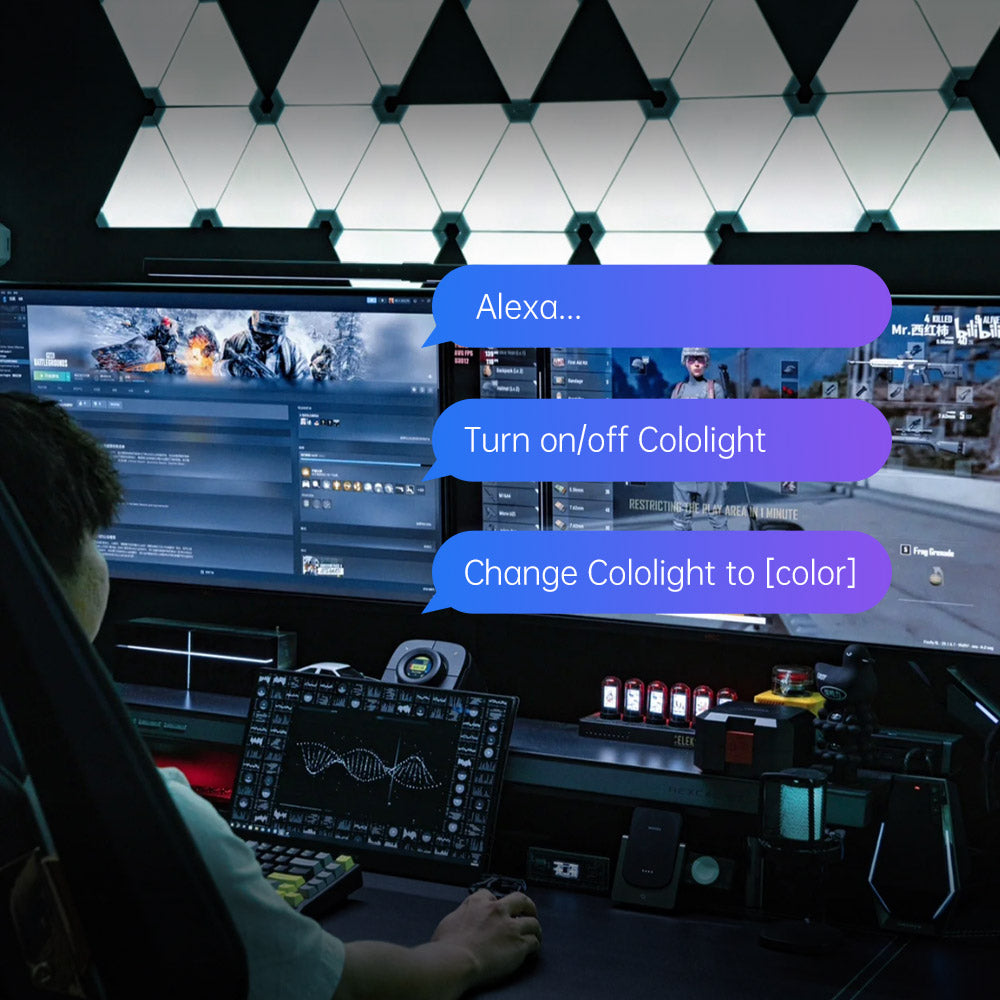 Light Up Your Home with Voice Commands
Just start with "Alexa..."
"Turn on/off [Cololight product name]"
"Set [Cololight product name] to [color/brightness]"
"Change [Cololight product name] to [color]"
"Dim/brighten [Cololight product name]"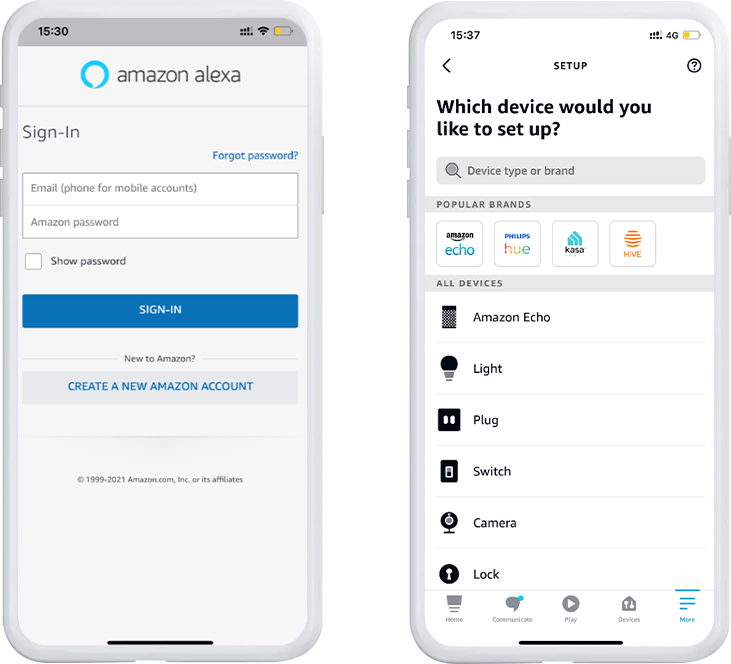 Add an Alexa Speaker
· Sign in the Amazon Alexa app
(follow the instructions to add the Alexa into the app and set the Internet for it)
NOTE: Country or region of the Amazon account should be one of the five: Canada, Gemany, Japan, UK, USA, Otherwise Alexa may fail to learn LifeSmart skills.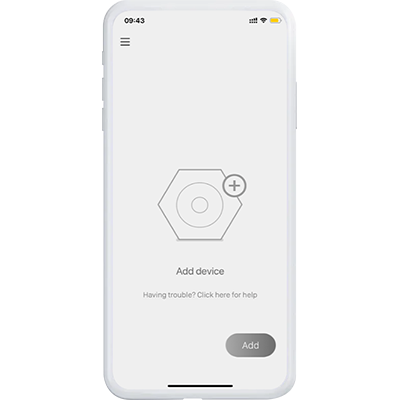 Add a Cololight
· Login LifeSmart account on Colorlight app, follow the steps on the app to pair the light.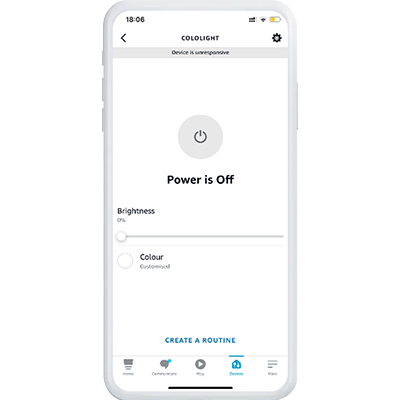 Click 'DISCOVER DEVICES'
· You can either check the device status or switch ON/OFF on Amazon Alexa app or just speak to the Alexa.
e.g. Alexa, change Cololight brightness to 50%.
       Alexa, change Cololight to red.